Sales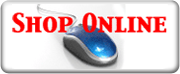 We are an exclusive dealer for Whirlpool and Maytag brand appliances (which include KitchenAid, Amana, Estate and Roper).
We have a unique perspective …
Years of repair experience has given us a unique perspective on rating the quality of the many appliances on the market today. Our technicians always found Maytag appliances to be the very best available. Several years ago Maytag was purchased by Whirlpool, making them the largest manufacturer of home appliances in the world. It seemed only natural that we should offer to sell our customers the brand we feel is the "Rolls Royce" of the appliance industry. Landers Appliance now offers the full line of new Whirlpool, Maytag, Amana, and Kitchen Aid appliances for sale along with other select brands to meet your needs. We have built our reputation by providing top notch repair service. We apply the same principles to selling new appliances. We'll reduce your stress and the time normally required in making a new purchase. Many of our customers place orders right over the phone because of the trust and confidence they have in us! We're a service company that sells new appliances, not a sales company that also does service. There is a big difference. We are not trying to compete with other retailers around town. Frankly, we can't sell appliances as cheaply as they do because of their huge purchasing power. BUT WE UNDERSTAND SERVICE!
E-mail
 the Sales Department We understand scheduling deliveries around our customers busy schedule in order to keep your lives as worry free as possible. We don't play any games with you. We give you what we said we would give you when we said we'd give it. Straight forward! Hassle free! Easy!