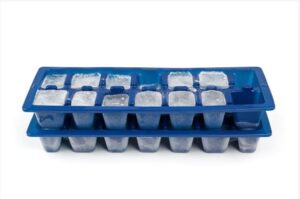 Odenton, MD, is a lovely suburban area and close-knit community where residents can safely raise family, enjoy nature, and take their dogs for a walk. However, this area in Anne Arundel County is close enough to places like D.C. and Baltimore if you'd like to venture to the city. Odenton, MD, is an amazing place to live! What's also amazing is the ice maker repair services that Landers Appliances offers. Regardless of where you live, we all can agree that a malfunctioning ice maker can disturb your tranquil home. Here are some reasons why you should trust your ice maker with Landers Appliance, the best appliance repair company in Anne Arundel County. 
We are Always Prompt and Reliable
If you want your ice maker issues resolved promptly, call us. Ensure you have the model number of your ice maker and a clear description of what's going on with your appliance. Also, we highly recommend you call us as early as possible. We are open on weekdays, and we will try to dispatch a Master-Certified technician out to your home as soon as possible. No longer will you have to wait weeks on end for appliance repair. We know that you'll find this timely service to be terrific.
Our Staff Will Be Honest if Your Ice Maker Needs Replacing
Your technician will diagnose the problem carefully and let you know whether your ice maker is worth fixing or if you'd be better off replacing it. If your ice maker is no longer salvageable and a replacement is necessary, our team will remove the preexisting appliance and deliver a new one on time. You will not have to worry about buying the best ice maker, and you can always expect on-time deliveries and follow-ups from Landers Appliance. 
How Odenton, MD Residents Can Benefit From Our Ice Maker Repair Services
There are many appliance repair companies out there. However, our services stand out because we have been providing service with a smile for decades to Anne Arundel County residents. You will not find another appliance repair company like Landers Appliance anywhere else in Maryland. There are many more reasons why we stand out and why our customer retention rate is so high. If your ice maker breaks down, we encourage you to encounter the Landers Appliance experience yourself.
Contact Landers Appliance Today!
We really care about our customers! Everyone at Landers Appliance is committed to providing you with Honest, Reasonable, and Reliable service in everything we do! We train our team to strive for excellence, performing to the highest professional standards. And if we ever fail to deliver on these promises, we'll apologize and do our best to make it right.
We service the entire Greater Baltimore Area, including Anne Arundel, Baltimore, Carroll, Harford, and Howard Counties as well as Baltimore City. Call our office before 12:00 pm weekdays at 410-682-3232, or find us on Facebook, Twitter, and Linkedin. "We'll go out of our way to provide you with the best service you've ever received."