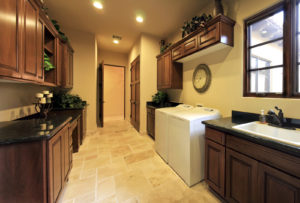 Highland, located in Howard County, is definitely home to many happy homes and families! At Landers Appliance, we know one of the key components to keeping your home happy and healthy is great appliances and fantastic appliance service to match! Running a household can be stressful, and keeping your appliances maintained and running the way they should is something you do not need to worry about on your own. Landers Appliance is the chosen appliance service team in Highland, Maryland! When you choose us, you are choosing an appliance service team that you can rely on all year long. 
When is it Time for an Appliance Service Team Visit?
Are your appliances habitually acting strange, faulty, or making weird noises? Then it is definitely time to bring in a team of professionals to survey the problem and get your appliances back to working like they should be. Appliance service check-ups are vital in the Highland community! Not only does it keep your home safe, but it also keeps the appliance service process stress-free and prevents too much inconvenience to your life at home. Appliances run your life, but we firmly believe they should not uproot it when things go wrong. We are here to help with that!
Trust Us to Solve the Problem
Before you try out DIY appliance service repairs yourself with a quick google search, think about the benefits of calling in a professional team of appliance service experts. You could end up doing a lot more damage, which might result in more time-consuming and costly appliance services in the future. Our team works efficiently for every customer to perform the best, most budget-friendly appliance service in the area. Put your trust in a team that has the knowledge and training to get the job done right!
What If Appliances Are in Good Shape?
There are times when a problem may seem like it's occurring, or you feel like it's time for an appliance service checkup… but everything is actually running smoothly when we get there. If we come out to your house and your appliance is working properly, even with some special tricks and testing, we will return for 30 days at no additional charge!
You will only pay the service charge for the first trip. The second trip will be completely on us! This is a practice that sets us apart as the best in customer satisfaction for appliance service in Highland, and it is not offered by anyone else in the industry!     
Our Empowered Team of Appliance Service Experts
All of our appliance service team members are able to solve problems efficiently with confidence in their expertise. Each member on our appliance service team has permission to make decisions regarding warranty, discounts, refunds, etc. We try to take the hassle out of the appliance service process and make it simple and convenient when doing business with us. Just know that your appliances and comfort are always on our minds. At Landers Appliance, you and your home are always our top priority!
Call a Professional Appliance Service Team in Highland, Maryland!
Do not wait for your appliances to get worse! Call Landers Appliance now at (410) 682-3232 or learn more about how we can help you with the best appliance service online now. We are the team you want by your side when appliances start to go sideways!