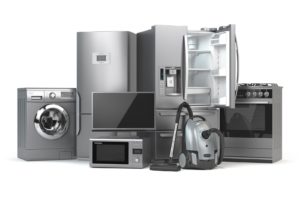 Your Parkton Home and Appliances Need Our Help
Parkton, Maryland is a small agrarian community located in northern Baltimore County. It is a popular place to live for families looking to settle down in a quiet, picturesque area of the state. Parkton is definitely home to many happy families! At Landers Appliance, we know one of the keys to keeping your home happy and healthy… great appliances and fantastic appliance service! Running a household can be stressful, and keeping your appliances maintained and running the way they should is something you do not need to worry about on your own. That is why Landers Appliance is the chosen appliance service team in Parkton, Maryland!
Our Top Appliance Service Tips
Sometimes your Parkton appliances may be acting faulty for an inexplicable reason, and they just need a quick appliance repair fix to put them back on track. Our team has ample experience in the appliance service industry and we know all the tips and tricks to help you. If these small fixes do not work, then you know it is time to bring in our team of experts onsite to determine the problem and promptly repair it! 
Make sure the unit/appliance is plugged in and turned on.

If it is not running at all, check to see if the power outlet is the problem. Check the power source by plugging in a lamp. 

Check the circuit breaker/fuse to see if it is tripped or blown. .

Reset the circuit breaker or replace the fuse and test the appliance again.

Reset the breaker even if it is not visibly tripped. 

Make sure the water supply valve is turned on and the machine is getting water to it.

Make sure the door/lid is unobstructed from opening and closing properly.

Make sure you are following the recommended loading and operating procedures printed in your appliance's user guide.

Make sure you have performed all the suggested maintenance steps listed in the user guide for your appliance.
When is it Time for Appliance Service?

Are your appliances habitually acting strange or faulty? It is time to bring in a team of professionals to survey the problem and get your appliances back to working at tip top shape. Appliance check-ups are vital in Parkton to keeping the appliance service process stress-free and preventing too much inconvenience to your lifestyle at home. Appliances run your life, but we firmly believe they should not uproot it when things go wrong. We can help with that.
And before you try to make big appliance repairs yourself with a quick google search, think about the benefits of calling in a professional team of appliance service experts. You could end up doing a lot more damage, which might result in more time-consuming and costly appliance repairs in the future. Our team works efficiently for every customer to perform the best, most budget-friendly appliance repair in the area. Put your trust in a team that has the knowledge and training to get the job done right!
Call a Professional Appliance Service Team in Parkton, Maryland!
Do not wait for your appliances to get worse! Call Landers Appliance now at (410) 682-3232 or learn more about how we can help you online. We are the team you want by your side when appliances start to go sideways.