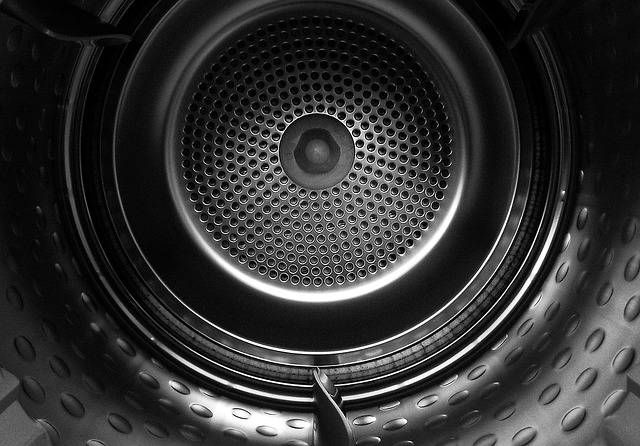 A home requires much investment and maintenance. It takes a lot to understand every part of the house. One essential part of your home's functionality is the cleaning and drying of the laundry. When something goes wrong with either the washer or dryer, it can be a hassle to figure out what is wrong with it and how to fix it. To help you understand your clothes dryer better, here is the history, construction, and the common problems your dryer may face.
History of the Clothes Dryer
Clothes dryers are a relatively new invention, not gaining popularity in homes before post World War II. The first known clothes dryers existed in England and France during the late 1700s, although these were called ventilators. Because the clothes were tumbling in a ventilated barrel over an open flame, the clothes were at risk of smoke and burning. In 1892, George T. Sampson of Dayton, Ohio received a patent for the first workable dryer. By 1938, J. Ross Moore came out with the first electric dryer, and since then, the clothes dryer has continued to improve.
How Do Clothes Dryers Work?
The common clothes dryer is a very simple machine. Whether it is expensive or less so, older or newer, a clothes dryer works off of a basic design. Vents outside of the dryer draw cold air into it through a heater, which, heating up the air, goes into the barrel where the clothes are tumbling. A thermostat controls the temperature of the dryer by shutting off the hot air when it gets too hot and turning it back on when needed. The hot air and steam collected from the drying clothes go out through a vent outside the house. 
The drying machine is composed mainly by the simple barrel turned by an electric motor, besides the settings and controls regulated by different mechanisms.
Common Problems with Dryers
Dryers, although simple machines, can run into some common problems from time to time. Most commonly, dryers may make loud noises and vibrate and jostle around. Another problem is that the dryer runs, but doesn't heat up or doesn't get the clothes dry. In some cases, it shuts off too quickly. If you work on the dryer yourself, make sure to unplug the machine from the electrical source first. If you are not keen on messing about with any fuses or wires, call your local appliance repair service company. 
Contact Landers Appliance Today!
We really care about our customers! Everyone at Landers Appliance is committed to providing you with Honest, Reasonable, and Reliable service in everything we do! We train our team to strive for excellence, performing to the highest professional standards. And if we ever fail to deliver on these promises, we'll apologize and do our best to make it right.
We service the entire Greater Baltimore Area, including Anne Arundel, Baltimore, Carroll, Harford, and Howard Counties as well as Baltimore City. Call our office before 12:00 pm weekdays at 410-682-3232, or find us at Facebook, Twitter, and Linkedin. "We'll go out of our way to provide you with the best service you've ever received."