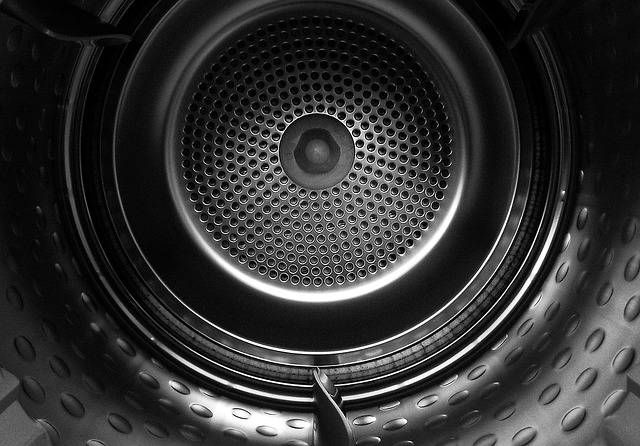 All machines will fail at some point, and the clothes dryer is no exception. It can be easy to think it will always run smoothly, especially when we've got a good laundry routine going. If your dryer does run into one problem or another, though, there is no need to panic. They are simple machines, and your problem has a solution. Below are five common clothes dryer problems.
1. Dryer Doesn't Dry Clothes
It can be frustrating when a dryer doesn't do the task its name implies it would do. The dryer may run its full cycle, but you find the clothes are still damp, or worse, sopping wet. The solution could be a simple one: clean the lint filter. When the lint filter becomes clogged, the machine does not have enough ventilation and must work harder to dry the clothes, and so takes longer. 
If your lint filter is clean, you may need to replace the heating element. Purchase a new one based on your machine's manufacturer and model number and install after unplugging the power. Also check the machine's other source of ventilation, the vent pipe, to see if it needs cleaning.
2. Dryer Doesn't Heat Up
If the dryer is spinning but gives no heat at all, several components of the machine may be the culprit. The heating element is one of them. The thermal fuse may also be to blame. If ventilation was lacking or the laundry load was too big, the thermal fuse could blow and need replacement. You can also check the temperature switch, the thermostat, the timer, and the power cord to make sure everything is in working order.
3. Dryer Makes Noises
Another one of the most common clothes dryer problems is loud noises. There could be humming, squeaking, and thumping, all signs that your dryer needs some help. Certain parts of your machine can wear down over time and cause this raucous, like a worn-out dryer belt, drum roller, or glides. Also make sure your machine is clean, particularly the blower wheel.
4. Dryer Won't Turn On
If the dryer won't turn on, first check its connection to the power source. Either your home has a power outage, the outlet is broken, or the power cord is frayed. Other sources of no power could be a faulty door switch or start switch. 
5. Dryer Doesn't Tumble Clothes
If the dryer is running, but not tumbling, you may either have a problem with the belt or with the motor or supporting parts. In the case that the motor has seized, call a professional appliance repairman for assistance.
Contact Landers Appliance Today!
We really care about our customers! Everyone at Landers Appliance is committed to providing you with Honest, Reasonable, and Reliable service in everything we do! We train our team to strive for excellence, performing to the highest professional standards. And if we ever fail to deliver on these promises, we'll apologize and do our best to make it right.
We service the entire Greater Baltimore Area, including Anne Arundel, Baltimore, Carroll, Harford, and Howard Counties as well as Baltimore City. Call our office before 12:00 pm weekdays at 410-682-3232, or find us at Facebook, Twitter, and Linkedin. "We'll go out of our way to provide you with the best service you've ever received."