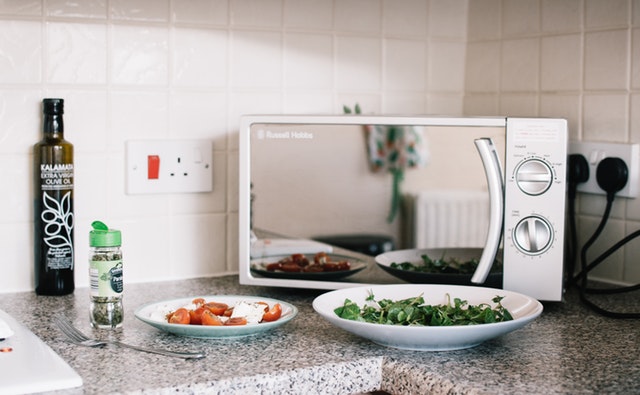 Buying a new microwave may seem simple enough at first, until you look and see all the sizes, features, and more that one can offer. Though it is one of the smaller kitchen appliances, a microwave comes with many facets that will make it either a better or a worse fit for your household. Below are some tips for buying a new microwave that's best for you.
What's Your Budget?
First, consider your budget. If you are just replacing a defunct microwave oven, cost may not be as big a deal. If you are planning an entire kitchen remodel, though, that's a different story. Whatever your case may be, your budget will likely affect the type of microwave you choose.
Types of Microwaves
There are three types of microwave ovens: countertop, over-the-range, and built-in. Countertop ones are the least expensive and the most commonly bought, while built-in ones are the most expensive and have the most features. Countertop microwaves come in various sizes and dimensions and can be ideal for small spaces. Over-the-range ones, located above the stove, are usually more heavy-duty and can be better for families. Built-in ones, either built into the cabinetry or as a drawer, may be the most powerful.
Size and Place
Depending on the size of your family, you will want your new microwave to be able to accommodate for the amount of meals regularly consumed. Even if you are a single individual, your microwave needs to be able to handle how much or little you use it. Then there is the matter of space and place. Determine what the best location for your new microwave would be, as well as the amount of space available there.
Features
Microwaves these days come with an abundance of features of which many people are not aware. Depending on how much you depend on your microwave, more features may be better than not. Some features include sensor cooking, programmable cooking, and pre-programmed cooking. Consider if these levels of automation are helpful to your culinary needs. Convection cooking is also now available in microwaves, although so far a standard convection oven may get the best results.
Contact Landers Appliance Today!
We really care about our customers! Everyone at Landers Appliance is committed to providing you with Honest, Reasonable, and Reliable service in everything we do! We train our team to strive for excellence, performing to the highest professional standards. And if we ever fail to deliver on these promises, we'll apologize and do our best to make it right.
We service the entire Greater Baltimore Area, including Anne Arundel, Baltimore, Carroll, Harford, and Howard Counties as well as Baltimore City. Call our office before 12:00 pm weekdays at 410-682-3232, or find us at Facebook, Twitter, and Linkedin. "We'll go out of our way to provide you with the best service you've ever received."