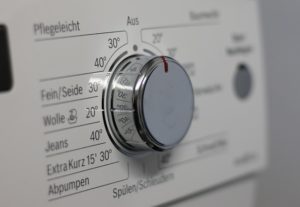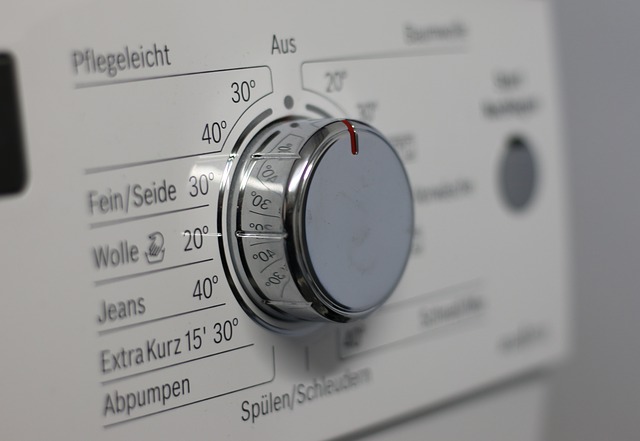 The humble washing machine, like the dryer, is an appliance that we often take for granted. Common in most homes throughout the world, the washing machine spins and rids our clothes of stains and dirt each week. However, the typical week of the washing has looked very different from century to century, or even decade to decade. Below is a brief history of the washing machine.
Ancient Times
Perhaps the first recorded methods of doing laundry are those of the ancient Romans and surrounding civilizations. One practice of the Romans was to use a detergent made of the fat of sacrificed animals mixed with ash. Another popular method was to tread laundry submerged in fermented human urine, which lasted many centuries beyond the Roman Empire's reign. The high concentration of ammonia in the urine effectively sanitized the clothing. Alternatively, people across the continents would scrub their clothes with abrasive sands or pound them on rocks in the local streams. 
Washing Houses
Up until the early 20th century, villages often had washing houses, and one could tell how affluent a town was based on how many of those it had. Washing women ran the washing houses, using more or less the same techniques as they would for washing in the rivers and streams. They would rub the clothing against rocks or sands, twist them, and then beat them with a wooden beater. Still, many Americans washed their laundry in the rivers up until the Civil War.
Washer Inventions
Although people actively washed their clothing up to about two hundred years ago, inventions resembling the washing machine we know today already began to come about. As early as 1767, Jacob Christian Schäffer of Germany created the first machine. In 1797, Nathaniel Briggs received the first patent for his invention. The washing machine inventors of the 1800s include Hamilton Smith, James King, and William Blackstone, who created one for his wife as a birthday present. 
Electric Machines
The 20th century brought the washing machine round into the commercial sphere and electrical prowess. Alva J. Fisher brought Thor into the Hurley Machine Company in 1908. This machine had a drum, the like of which was invented in 1905. Slowly but surely, washing machines gained more electric functions over manual ones until they became automatic in 1937.
Washers Today
Today, over a hundred models of washing machines line the market with many configurations of features. From front loaders to top loaders and speeds to alarms, washing machines can take the dirt out of most any type of laundry you have.
Contact Landers Appliance Today!
We really care about our customers! Everyone at Landers Appliance is committed to providing you with Honest, Reasonable, and Reliable service in everything we do! We train our team to strive for excellence, performing to the highest professional standards. And if we ever fail to deliver on these promises, we'll apologize and do our best to make it right.
We service the entire Greater Baltimore Area, including Anne Arundel, Baltimore, Carroll, Harford, and Howard Counties as well as Baltimore City. Call our office before 12:00 pm weekdays at 410-682-3232, or find us at Facebook, Twitter, and Linkedin. "We'll go out of our way to provide you with the best service you've ever received."