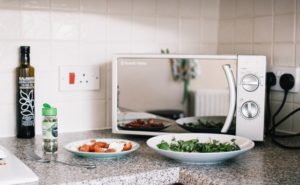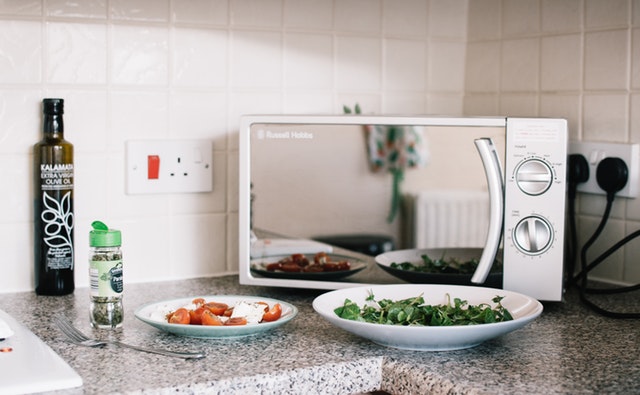 The holiday season is coming to a close, and it leaves behind warm memories and a variety of new gifts and gadgets. If you find yourself the new owner of a microwave oven, you might be curious to know if your addition is safe for you and your family. Learn more about microwave ovens, and call the experts at Landers Appliance for more information! 
Short Answer: Yes
Microwave ovens that are used according to manufacturers' instructions are safe for heating and cooking an array of food. It's important to note that several precautions should be taken when heating or cooking food with a microwave oven. Homeowners that follow the recommended use can heat and cook food in a microwave oven quickly and safely. 
Safety Tips 
Microwave oven users can operate their appliance safely by following a variety of steps. First, ensure that the microwave is in good condition. Older microwave ovens that are in poor condition serve a greater chance of operating incorrectly. If your microwave is in good condition, check to see if the door closes properly and the safety interlock devices work correctly. Clean the door seals regularly and look for visible signs of damage to the seals or outer portion of the appliance. If you find visible damage, do not use your microwave oven until a qualified service engineer has approved it. 
Just as homeowners should exercise safety when removing a boiling pot of water from the stove, they should also use caution when removing hot foods and liquids from the microwave oven. Food and liquid can heat up at incredibly fast rates, and users should always grab items with appropriate tools such as oven mitts or potholders. 
Food Safety
According to the World Health Organization, food cooked in a microwave oven is as safe and has the same nutritional value as food cooked in a conventional oven. One of the main differences between cooking in a microwave oven versus a conventional oven is that microwave energy penetrates deeper into food and reduces the overall cook time necessary. Microwave energy may increase the amount of time needed to cook food, but it does not penetrate well into thicker pieces of food. To decrease the chance of sickness, ensure to cook your food thoroughly before you enjoy it! 
Contact Landers Appliance Today!
We really care about our customers! Everyone at Landers Appliance is committed to providing you with Honest, Reasonable, and Reliable service in everything we do! We train our team to strive for excellence, performing to the highest professional standards. And if we ever fail to deliver on these promises, we'll apologize and do our best to make it right.
We service the entire Greater Baltimore Area, including Anne Arundel, Baltimore, Carroll, Harford, and Howard Counties as well as Baltimore City. Call our office before 12:00 pm weekdays at 410-682-3232, or find us on Facebook, Twitter, and Linkedin. "We'll go out of our way to provide you with the best service you've ever received."