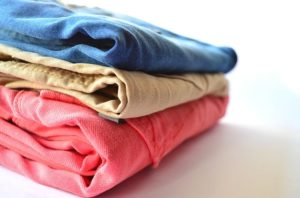 Are you sure you're sorting your laundry properly? Today's dryers have highly sophisticated features. Many consumers are using these high-tech machines without actually knowing the proper way to use them. The result is homeowners who need an appliance repair or total replacement of one, depending on the damage done. However, it doesn't have to be this way. Here are some of the most common dryer mistakes people make and how you can avoid them. 
Not Properly Preparing Clothes For The Dryer
It may sound obvious, but it's important to ensure that your clothes are totally and completely ready for the dryer before you load up the machine. It is critical you always check the pockets of the clothes heading into the dryer as well as remove anything that may be still in the pockets. Such can include odd things like pens, crayons, lip balms, and coins. From melting to interior damage, there is a lot that could go wrong if these items are thrown into the dryer. 
Not Sorting All Your Clothing
Another critical component of proper dryer use is to sort all your clothing. In fact, not doing so can lead to devastating issues with your dryer. If you are someone who tends to jam all your clothes into the machine without any thought or consideration to where they fall, you could be doing serious damage to the dryer itself, which could end up costing you a fortune in repairs. Always check the labels of all the clothes you plan on drying so you know the optimal temperature the machine should be at to ensure you don't ruin your precious apparel, or worse, cause damage to the dryer itself.
Never Using A Dryer Lint Brush
Do you own a dryer lint brush? If not, you should go out a get one immediately. Dryer lint brushes are essential when it comes to properly using your dryer. Periodically, you should be using a dryer lint brush to get all the nooks and crannies of the screen to remove any excess dirt and debris that might be stuck on, despite the regular lint removal you should be doing before or after each cycle. 
Contact Landers Appliance Today!
We really care about our customers! Everyone at Landers Appliance is committed to providing you with Honest, Reasonable, and Reliable service in everything we do! We train our team to strive for excellence, performing to the highest professional standards. And if we ever fail to deliver on these promises, we'll apologize and do our best to make it right.
We service the entire Greater Baltimore Area, including Anne Arundel, Baltimore, Carroll, Harford, and Howard Counties as well as Baltimore City. Call our office before 12:00 pm weekdays at 410-682-3232, or find us on Facebook, Twitter, and Linkedin. "We'll go out of our way to provide you with the best service you've ever received."