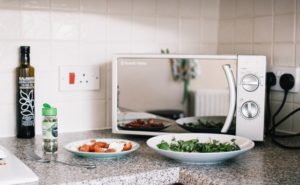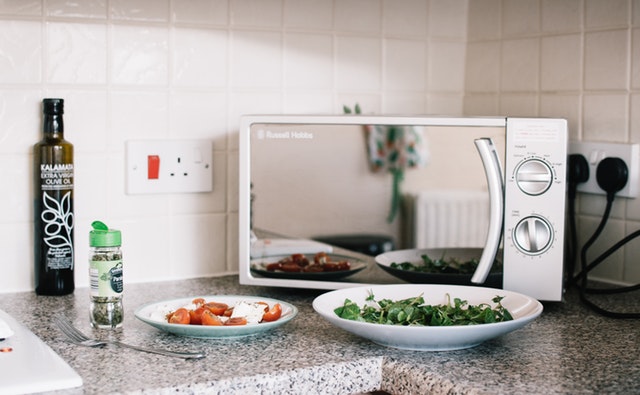 Microwave ovens are curious inventions, cooking food from the inside out. They take a more substantial amount of energy than a household outlet provides and come in varying forms due to today's innovations. When something goes wrong with this appliance, however, it can be very helpful to understand the construction of a microwave oven. When you know this, you can have a better guess as to what's gone wrong.
How Does a Microwave Work?
A microwave oven, simply put, takes electricity and transforms it into microwaves to cook the food. These waves can be harmful to human beings, so they are contained within a deep box that today's models generally make sure are fully closed before they allow the power to run. As anyone who has used a microwave knows, a turntable spins the food or beverage while the appliance spreads the mircrowaves around the container. 
Control Section
The first part of a microwave over is the control section. This section is what brings the electricity from the wall into the microwave and turns it into microwave particles. The part known as a triac allows the electricity to pass through the cord and into the high voltage transformer. It acts as a guard to let electricity pass only when everything is in good working order. The high voltage transformer, meanwhile, is what ramps up the power so that the appliance can work. 
High Voltage Section
At this point, the power goes through one of the most important parts of the microwave: the magnetron tube. This piece transforms the electricity into microwaves. Magnets within split the electrons into the waves. The channel called the wave guide leads the particles into a fan that spreads them out into the container where the food is rotating. While the food is cooking, one can see that the food is cooking properly through holes big enough to let someone see inside, but small enough that no microwave particles can escape. Now, if you ever see a glitch in your microwave oven, think of how it is constructed to know how it might be fixed.
Contact Landers Appliance Today!
We really care about our customers! Everyone at Landers Appliance is committed to providing you with Honest, Reasonable, and Reliable service in everything we do! We train our team to strive for excellence, performing to the highest professional standards. And if we ever fail to deliver on these promises, we'll apologize and do our best to make it right.
We service the entire Greater Baltimore Area, including Anne Arundel, Baltimore, Carroll, Harford, and Howard Counties as well as Baltimore City. Call our office before 12:00 pm weekdays at 410-682-3232, or find us on Facebook, Twitter, and Linkedin. "We'll go out of our way to provide you with the best service you've ever received."