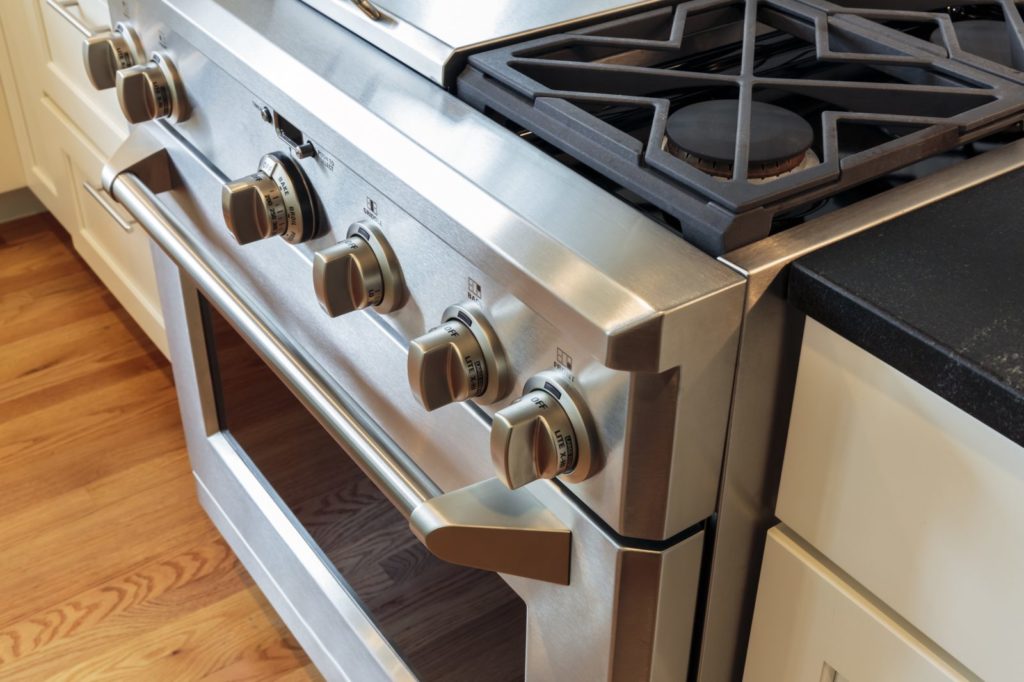 When using your stove or oven, you don't typically think of the technical problems you might run into with it at one time or another. Cooking or baking for family and friends may be the norm, and when something goes wrong, you don't know what to do. Should you ditch your stove and get a new one? No! Unless something is deeply wrong with your range, you can likely fix your stove yourself or call a professional to make a repair. With electric stoves, you may run into the following four fixable problems.
1. Door Won't Open
If the oven door is not opening, it likely has to do with the self-cleaning cycle. If you just self-cleaned the oven, sometimes the door might fail to open. You can troubleshoot this problem by running the self-cleaning cycle again, canceling it after 15 minutes, and trying to open it again after a little while. You can also try turning off the power to the appliance, turning it on again, and then moving the door lock lever and opening. If the problem is not electrical, you may need to unscrew and refit the door, with which a professional technician can help you.  
2. Light Won't Turn On
Another common problem seen in many a kitchen appliance is a light that won't turn on. One solution is to replace the light bulb, and see if that works. If not, it may be a wiring, electric switch, or electronic control issue. To safely handle the problem and avoid electrocution, you can call a skilled technician to help.
3. Temperature Is Off
Sometimes, you may find that the temperature of your stove or oven does not match its settings. You may have set the oven to a certain number of degrees, but the oven ends up higher or lower than that temperature. When you preheat your oven, your oven's temperature should rise and stay at that temperature, rather than easily fluctuate. Look to your range's manual for instructions on how to recalibrate its temperature settings.
4. Oven Won't Turn On
If you find your oven is not turning on, first check to see if it is connected to power. See if it is plugged in, if the breaker has tripped, if the outlet is working, or if the right amount of power is getting to the appliance. For electric stoves, the issue could be due to the baking or broiling element as well.
Contact Landers Appliance Today!
We really care about our customers! Everyone at Landers Appliance is committed to providing you with Honest, Reasonable, and Reliable service in everything we do! We train our team to strive for excellence, performing to the highest professional standards. And if we ever fail to deliver on these promises, we'll apologize and do our best to make it right.
We service the entire Greater Baltimore Area, including Anne Arundel, Baltimore, Carroll, Harford, and Howard Counties as well as Baltimore City. Call our office before 12:00 pm weekdays at 410-682-3232, or find us at Facebook, Twitter, and Linkedin. "We'll go out of our way to provide you with the best service you've ever received."