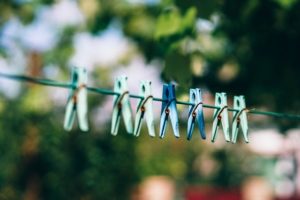 Mid all the other activities of life like work, eating, sleeping, and socializing, household chores often are not on our minds as topmost priorities. Even so, they are a necessity of life. Doing the laundry, in particular, can feel like a burden, especially when you have forgotten to do it for the last two weeks and the mound is growing higher and higher. Is it the dirty mountain or the clean one? Check out these tips for laundry day to make daily life smoother for you.
Create a Routine
Consistency is key to creating a clothes washing habit you can stick to. If you can find a time where you can wash, dry, fold, and put away clothes in one day, make that your laundry time of the week. If you have a large family, you may want to separate the task into daily increments. For example, you may wash and dry one load one day, do another load the next, fold another day, and put away after that. Whatever works best for you, do it routinely until it becomes nearly second-nature!
Create a System
There are several ways you can go about your laundry routine. You may want to separate whites, darks, and colors for an even better clean, but wash newly-bought dark items to avoid bleeding into the rest of the load. Should you have particularly dirty loads, such as for young children, consider investing in a clean laundry basket and a dirty clothes one to keep things sanitary. It will also help you keep track of what is what. You could also enlist help from your family to do the laundry; if each member is old enough, he or she could help to fold and put away their own clothes.
Clean the Machine
As we go about our laundry routine, the washing machine also has a part to play. For consistently pristine results, you will need to clean the machine once in a while also. Wipe down the washer, and run a hot cycle with two cups of white vinegar in the dispenser and half a cup of baking soda in the barrel. Afterward, wipe the barrel down. Your machine should be free of bacteria and stink!
Contact Landers Appliance Today!
We really care about our customers! Everyone at Landers Appliance is committed to providing you with Honest, Reasonable, and Reliable service in everything we do! We train our team to strive for excellence, performing to the highest professional standards. And if we ever fail to deliver on these promises, we'll apologize and do our best to make it right.
We service the entire Greater Baltimore Area, including Anne Arundel, Baltimore, Carroll, Harford, and Howard Counties as well as Baltimore City. Call our office before 12:00 pm weekdays at 410-682-3232, or find us on Facebook, Twitter, and Linkedin. "We'll go out of our way to provide you with the best service you've ever received."