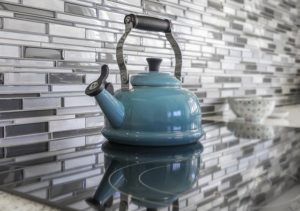 If you have an electric stove, you have a cooking appliance with many superb advantages. Electric stoves, compared to gas ones, are safer and more energy and money-saving. Plus, they cook your food evenly. Over time, of course, stains and grime are bound to build up. How can you maintain your electric stove? Find out here.
Clean Up Spills
When spills happen and crumbs fly, it is best to clean up the mess as soon as possible. The best way to take care of a chore is to do it at once. You will avoid hardened food on your cooktop, which will save you a ton of elbow grease later on. Make sure, though, to clean the cooktop once the appliance has cooled down sufficiently. If you wipe the burner or near it while it is still hot, you may burn yourself.
Check the Manual
As for how to go about cleaning the stove, you will want to consult your electric stove model's manual. Once in a while, it is good to give your stove a deep clean. It will inevitably have grooves or spaces where crumbs may collect, so you will want to know how to safely remove, clean, and replace parts such as drip pans to get all the grime out. 
Cleaning Cooktops
Cleaning an electric cooktop is a matter unto itself. A shiny, clean cooktop can be the centerpiece of the kitchen. The two kinds of electric stovetops, coil top and smooth top, require different washing approaches. With a coil top, it will probably be fairly straightforward how to remove individual burners for a deeper clean. To clean them, first wash with soap or detergent and warm water. Then, coat them with a paste made from baking soda and water. After waiting for about twenty minutes, scrub the burners with a nylon scouring pad and watch the dirt come off with ease!
Smooth electric stovetops, however, need particular chemicals depending on their material. They are often either glass, ceramic, or composite. Never use abrasive tools such as stoneware or rough metal cleaning pads on a smooth top, or it will scratch. Sugary substances can also cause permanent stains, so avoid spilling these and clean up as quickly as possible. Use an applicable scraper to get off hardened substances if needed.
Contact Landers Appliance Today!
We really care about our customers! Everyone at Landers Appliance is committed to providing you with Honest, Reasonable, and Reliable service in everything we do! We train our team to strive for excellence, performing to the highest professional standards. And if we ever fail to deliver on these promises, we'll apologize and do our best to make it right.
We service the entire Greater Baltimore Area, including Anne Arundel, Baltimore, Carroll, Harford, and Howard Counties as well as Baltimore City. Call our office before 12:00 pm weekdays at 410-682-3232, or find us on Facebook, Twitter, and Linkedin. "We'll go out of our way to provide you with the best service you've ever received."