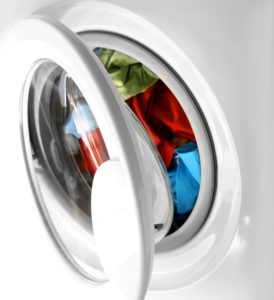 Amid all the activities in the daily life of the average homeowner, doing house chores is generally unavoidable. Someone has to clean the dishes, clean the house, and cook the food. Meanwhile, the task of washing and drying clothing is in a league of its own. Depending on the size of your family, it is a challenge to conquer. When it comes to drying the laundry, the question may arise, "To machine-dry, or to line dry?" Below, we shall look at the benefits each has to offer.
Dryers Save Time
Instead of having to trudge to the local stream, hand-wash your items, hoist them onto clothing lines, and wait half a day for them to dry, you can now stick the load inside the washer and then the dryer. It is no secret that dryers save much time in the drying process. Plus, you can wash and dry your clothing no matter if it is raining or snowing outside. 
Line-Drying Saves Money
Line-drying still has its advantages, though. Dryers are an investment. Not only do they have the upfront expense but also the cost of using electricity and maintaining it over the years. A clothes rack is a one-time purchase that allows the air to take up all that moisture for free. However, be mindful when line-drying clothes indoors, since unventilated rooms can breed mold and mildew with the extra moisture.
Dryers Reduce Wrinkles
Meanwhile, dryers have various settings that can almost magically dry your laundry the way you'd like. For example, modern drying machines have a wrinkle-free feature that avoids creasing that may happen when the clothes sit in the barrel for a prolonged time. The dryer will periodically upheave and fluff the clothing and sometimes use steam to keep wrinkles from forming.
Line-Drying Lengthens Clothing Lifespan
It may also be the case that some clothes will last longer outside of the dryer rather than through it. Dryers can be rougher with garments; laying them flat is a simpler solution. Even so, the settings on your dryer would likely enable you to come out with the best results as well. 
Contact Landers Appliance Today!
We really care about our customers! Everyone at Landers Appliance is committed to providing you with Honest, Reasonable, and Reliable service in everything we do! We train our team to strive for excellence, performing to the highest professional standards. And if we ever fail to deliver on these promises, we'll apologize and do our best to make it right.
We service the entire Greater Baltimore Area, including Anne Arundel, Baltimore, Carroll, Harford, and Howard Counties as well as Baltimore City. Call our office before 12:00 pm weekdays at 410-682-3232, or find us on Facebook, Twitter, and Linkedin. "We'll go out of our way to provide you with the best service you've ever received."