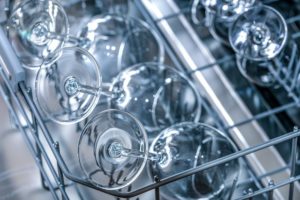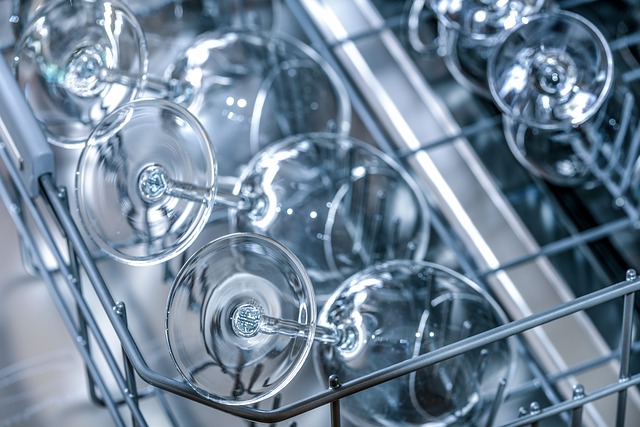 Long has been the debate between whether it is better to wash dishes by hand or to use a dishwasher. For some, washing dishes by hand may be a lifelong habit, a practice of the minimalist lifestyle, or an attempt to save on energy bills. Someone may wash by hand only because they don't know how to use a dishwasher. No matter what, the invention of the dishwasher proves highly useful after all.
Sanitization
It is well known that water must be hot to kill germs. Water needs to be a scalding 145 degrees Fahrenheit in order to kill off those nasty organisms living on your dishware. Dishwashers can handle the heat for you so you don't have to burn your hands and to improve healthful eating. The kitchen sink is one of the dirtiest places of the home, besides the bathroom. Washing dishes in the sink only continues the cycle of germs, even if the plates appear to be clean.
Clutter-free Spaces
Dishwashers also take care of keeping the dirt hidden and away from much-needed counter space. While the sink may be the initial resting place, dirty dishes can go directly into their cleaning machines so you don't have to worry about the mess. The more stuff cluttering the countertops, the higher one's stress may get. 
Saved Money
It is possible to see how doing chores by hand can save electricity and money. However, the opposite is true. Dishwashers today are made to use only the necessary amount of water and energy to give a thorough clean. They also use a minimal amount of detergent so you can save on both soap and the water bill.
Saved Time
It may be a no-brainer, but washing dishes in the dishwasher can save you an exceptional amount of time. Think of all the cups and plates you and your family produce each meal (and then some.) If you have guests over, the burden of having to do the dishes grows. It can be easy to complain about having to stack and unstack the dishwasher, but compared to having to wash them all yourself (and not as cleanly), you'll be glad of the time your dishwasher can save you. We don't have servants today to lend us a hand, but dishwashers are the humble appliance that saves the day.
Contact Landers Appliance Today!
We really care about our customers! Everyone at Landers Appliance is committed to providing you with Honest, Reasonable, and Reliable service in everything we do! We train our team to strive for excellence, performing to the highest professional standards. And if we ever fail to deliver on these promises, we'll apologize and do our best to make it right.
We service the entire Greater Baltimore Area, including Anne Arundel, Baltimore, Carroll, Harford, and Howard Counties as well as Baltimore City. Call our office before 12:00 pm weekdays at 410-682-3232, or find us on Facebook, Twitter, and Linkedin. "We'll go out of our way to provide you with the best service you've ever received."